It's summer time and a lot of us are planning to hit the beach and disconnect from our hectic jobs, but are also keen on shedding the few extra pounds we gained during lockdown. In Spain and other Mediterranean countries like France, Italy or Greece, coupling the typical produce and diet with exercise and a healthy lifestyle can promote weight loss. Let's take a look at how you can draw up your own personal Mediterranean diet weight loss plan.

What does the Mediterranean diet consist of?
The Mediterranean diet typically involves whole grains, healthy fats (the good type: fish, avocados, olive oil, nuts and beans), fruit, legumes and vegetables, and lowering the intake of processed foods, red meat, sugary items and dairy products. Don't panic if your go-to in these hot summer months is a bowl of chocolate chip ice cream - this advice doesn't necessarily mean that these foodstuffs are completely off the table, but rather that they should be eaten within moderation.
How can you incorporate the Mediterranean diet into your breakfast?
If you hail from the UK & Ireland or the USA, perhaps your idea of a typical breakfast consists of bacon, sausages and a mountain of toast with a thick layer of butter, or maybe a high-sugar cereal. Unfortunately this high-fat breakfast for the most important meal of the day would be a no-go in your Mediterranean diet weight loss plan. Why not try something different and give whole grain "masa madre" toast a go? Pan con tomate (pan tumaca - toasted bread with tomato), which originally comes from the Spanish region of Catalonia, has now become a staple in many other parts of the country. All you need to do is grate some fresh tomatoes, add a dash of extra virgin olive oil, a small pinch of salt, and maybe some finely chopped garlic for that extra kick, and spread it on your morning toast. Sounds simple, but you'll never look back.
If you have more of a sweet tooth, why not try a 0%-fat Greek yoghurt topped with antioxidant blueberries, a drizzle of honey and a handful of unsalted/unfried almonds? Delicious and super healthy! Oh, and almonds are also a great source of slow-releasing energy, so are perfect for a pre-workout snack, and even more efficient paired with a banana. Yum!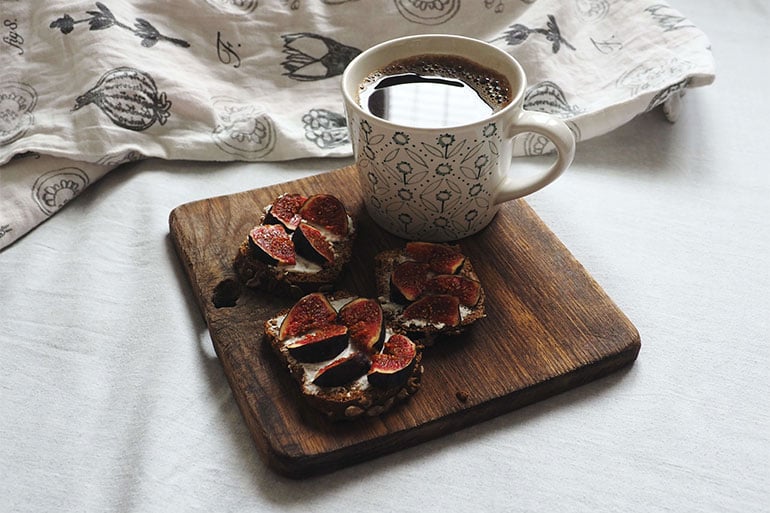 ...and your lunch?
Although a lot of our jobs require us to either eat on the go or grab something handy and pre-made, lunch is a meal that is often as important as breakfast, so when in doubt, go healthy. A solid option for your Mediterranean diet weight loss plan could be a grilled tuna steak on a bed of green vegetables and a drizzle of olive oil. For a Greek touch, you could toss some kalamata olives on top. This Greek staple is packed full of nutritional benefits and properties that improve our heart health.
If you're not keen on fish, perhaps you could try toasted pitta bread with spinach, chickpeas (great source of fibre and help promote weight management) and pesto chicken?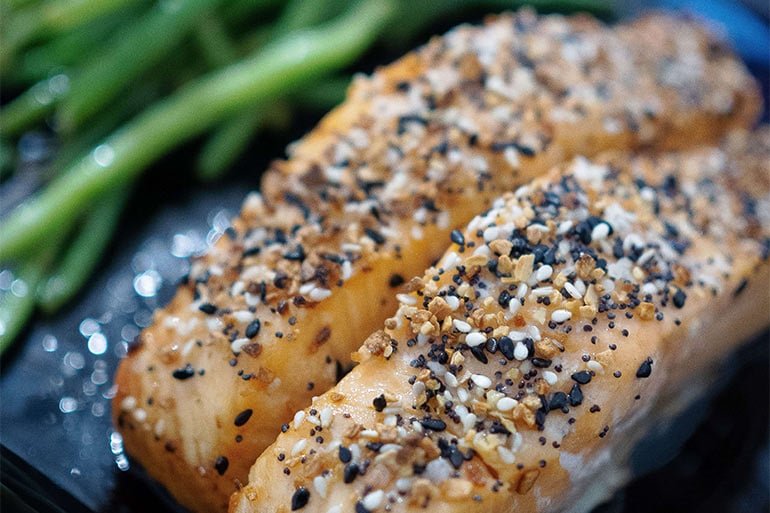 ...oh, and your dinner?
Dinner time in many Mediterranean countries takes place between 8pm and 10pm, and a lot of expats find it hard to adjust to this change. The key is to have a relatively light dinner that is easy to digest. If there's anything that springs to mind when we think of Italy, it's the food of gods - PASTA! So why not try a Caprese salad mixed with whole grain pasta. The high-fibre content of the pasta will promote digestion and the fresh tomatoes and basil are rich in antioxidants and healing properties.
If you can't fathom a dinner without some sort of meat or fish, another healthy option in your Mediterranean diet weight loss plan could be this delicious recipe for salmon tacos with Greek yoghurt.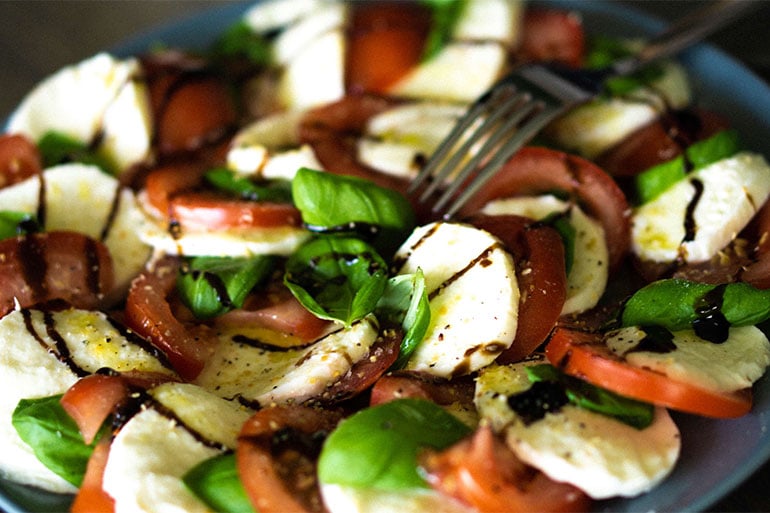 Remember that the key to weight loss is striking the right balance between eating healthily, doing exercise, and drawing up an attainable weight loss plan that should be followed over a period of time. Fad diets are trendy when you read about them in magazines etc., but do they really sustain weight loss? Your Mediterranean diet weight loss plan on the other hand… well that might just do the trick.