For many people a car is not just a luxury item, it is an everyday essential, and especially now, with the current air of economic uncertainty and rising costs of living, buying a used or second-hand car is likely to be the preferable and most affordable option. Choosing a "new to you" car can be an exciting venture, but it is essential to approach the process with caution, so you don't have problems down the road – pardon the pun!
One crucial step in the purchasing journey is conducting a thorough inspection to assess the vehicle's condition and ensure you're making a wise investment. By following a systematic approach and applying a few key tips, you can minimize risks and make an informed decision.
So, without further ado, let's explore both the potential risks and the proactive steps you can take to minimise any of the pitfalls and maximise the knowledge and confidence you need to navigate how to inspect a used car in Spain successfully.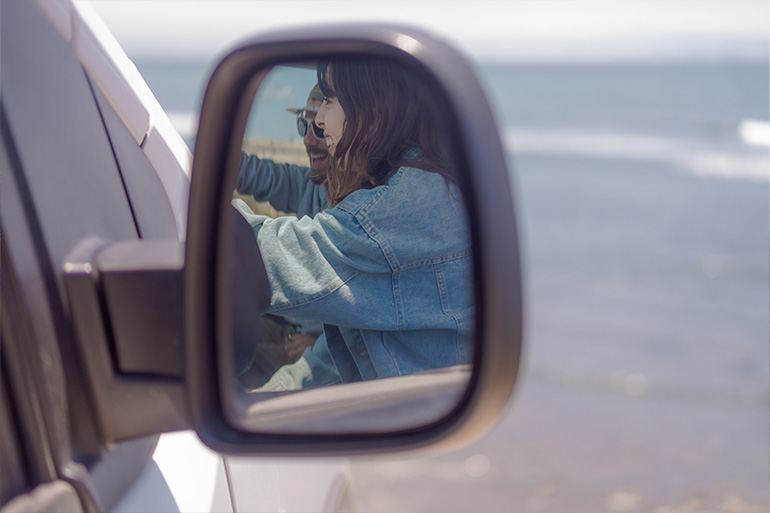 Potential risks
Top of the risk list is the vehicle condition.

As you are not buying a new car off the shelf, so to speak, you have no idea whether the previous owners of a used car have looked after it or whether they have driven it into the ground. Used cars may have hidden mechanical issues or significant wear and tear that may not be immediately apparent during a visual inspection. It's important to thoroughly inspect a used car and, if possible, have a trusted mechanic or service provider perform a pre-purchase inspection – I´ll come onto this in more detail in a moment.

Another top priority is the vehicle history:

Like all things, the past life of a used car, will also have an impact on its driveable condition, future longevity and may also have potential legal implications. It is important to investigate the history of key areas such as whether it has been involved in any accidents or had any significant mechanical or maintenance issues. In addition, the information related to any legal incidents, such as driving offences, unpaid taxes or fines during previous ownership can also provide valuable insights into its overall condition.

Although rare, be aware of Speedometer / odometer fraud:

Changing the mileage on a car and putting the "clock" back is illegal but is still carried out but professional con artists who want to get a higher price by making the car appear to have been driven fewer miles and so, have a higher perceived value. As the saying goes, if something seems too good to be true, it probably is. It is therefore important to try to verify the accuracy of the mileage reading by examining both the documentation/service records and the general condition of the vehicle.

Check the paperwork as well as the paintwork, and consider legal Issues:

Although not directly related to the physical inspection of a used car, it is important to ensure that the paperwork is all in order and that the seller has legal ownership of the vehicle, and all the necessary documentation, such as the vehicle's registration certificate (Permiso de Circulación) and ITV (Inspección Técnica de Vehículos) certificate. Improper paperwork can lead to complications during the ownership transfer process, so it is important to also inspect these documents to avoid any unnecessary headaches. For details of the necessary paperwork, check out my previous blog post Documents to ask for when buying a used car.
Proactive steps
Do background research

Before you even start the process of making a physical inspection of a used car, it is prudent to do some homework and research the fair market value of the specific make, model, and year of the car.

This helps you to ensure that the one you have found is being sold at an average or reasonable price, and also gives you a benchmark and wiggle room for price negotiations based on other factors such as the mileage, general condition, and anything that may be found during closer inspection.

It is also worth gathering information on common issues, recalls, and user reviews of the make and model you are interested in, so you know what pitfalls or problems you may be looking for when you come to inspect a used car.

Create a checklist of what to look for inside and out:

It is vital to have a general checklist and some knowledge of how to inspect the general condition of a used car.

- Vehicle's interior. Take note of the overall cleanliness and odour, inspect the seats, upholstery, and carpets for any tears, stains, or signs of excessive wear. Test the functionality of all switches and buttons, including the infotainment system, AC, heating, and windows. Check the condition of the dashboard, looking for any warning lights that stay lit after starting the vehicle. Pay attention to the condition and readability of the speedometer/odometer, ensuring it matches the documented mileage.

- Vehicle's exterior. Look for any signs of rust, dents, scratches, or mismatched paint, as they may indicate past accidents or inadequate maintenance. Ensure that the doors, boot and bonnet (or hood and trunk to our American friends!) close smoothly and check for even panel gaps. Pay close attention to the windshield, windows, and lights, ensuring they are free from cracks and functioning correctly. Inspect the tires for tread depth and signs of uneven wear, as these can indicate suspension or alignment issues.

Carry out a full mechanical Inspection

Conducting a thorough mechanical inspection is crucial in determining the true condition of the used car. If you're not mechanically inclined, it's advisable to bring along a trusted mechanic or schedule a professional inspection. However, if you choose to proceed independently, here are a few essential areas to assess:

- Engine: Inspect the engine for signs of leaks, excessive rust, or mismatched paint. Check the oil level and condition, transmission fluid, and coolant.

- Undercarriage: Examine for rust, fluid leaks, or any signs of damage. Inspect the suspension components, exhaust system, and the condition of the tires.

- Test Drive: Take the car for a test drive on different road types, paying attention to acceleration, braking, steering, and overall handling. Listen for any unusual noises, vibrations, and check for any warning lights.

- Brakes: Test the effectiveness of the brakes at different speeds. Ensure they do not feel spongy, and that the car doesn't pull to one side when braking.

- Electrical Components: Test the functionality of all electrical components, including lights, wipers, indicators, and the horn.

There are also specialist service providers that you can contract to carry out the inspection detailed above. These providers know exactly how to inspect a used car, so it is well worth the investment to pay them before you hand over your well-earned cash, if you feel that you don't know enough about cars, or you don't know a reputable mechanic.

- Begin by researching and selecting a reputable provider for used car inspections. Look for companies that have a good track record and positive customer reviews. Some popular providers in Spain include Dekra, TÜV, and Applus+ and ITEUVE .

- Once you have chosen a provider, contact them to book an appointment for the inspection. You can typically do this online or by calling their customer service.

- You will need to gather all the necessary documentation for the car you want to inspect. This may include the vehicle's registration papers, previous maintenance records, and any other relevant paperwork.

- You will also need to take the car to the inspection centre, or it may be possible to arrange for a mobile inspection service. The provider will conduct a comprehensive inspection of the vehicle, including checking its mechanical components, body condition, electrical systems, and safety features.

- After the inspection, the provider will provide you with an inspection report detailing the findings. This report will highlight any existing issues or potential problems with the car and also help you assess the car's condition and estimated maintenance costs.

Based on the inspection report, you can make an informed decision about whether to proceed with the purchase, negotiate repairs or the price with the seller, or "put the brakes on" the whole deal.

And last but not least….

Verify the vehicle history

Obtain the licence plate (matrícula) and vehicle identification number (VIN) and run a comprehensive vehicle history report. You can do this through the DGT (Dirección General de tráfico) and can choose from a standard or reduced report (informe reducido) or detailed report (informe detallado).

- The standard report can be obtained online is free of charge. This provides you with confirmation of the vehicle identification and the date of the first registration in Spain and if there is any incident that would prevent the transfer of the vehicle or its circulation.

- The detailed report gives much more information, including current owner details, if it is authorised to be driven in Spain, the ITV history and expiration and information regarding any recorded incidents. You can also obtain this report online, or in person at your local traffic office, by competing the application form and paying of a nominal fee of 8.67€. There are different types of detailed report: Complete report (Informe completo), Technical report (Informe datos técnicos), Charge report (Informe de cargas), Vehicles in my name (Informe vehículos a mi nombre), Vehicles without registration (Informe vehículos sin matricular), Vehicle ownership report (Informe de titularidad de vehículos). I would recommend to go for the Complete report (Informe completo) as this includes all the administrative information, identification of the owner, municipality where the vehicle is registered, ITV inspection history (equivalent of the MOT), mileage, number of owners etc, as well as technical data, maintenance data and EuroNCAP score.

This report will provide valuable information about past accidents, ownership history, title status, and other critical details and is well worth the small investment of under a tenner, as you can also cross-reference the information with the seller's claims to verify if you are buying are reputable car, a banger with some baggage, or a complete "ringer".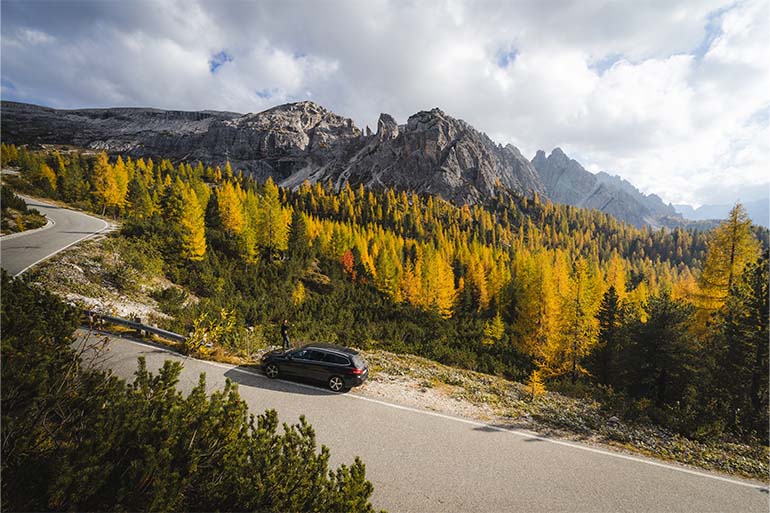 Following the steps above, will minimize the risks of buying a used car, and will also give you all the knowledge you need to make an informed decision. Once you are clear that this is the used car for you, I would also recommend that you investigate insurance cover, to give you the final budget of how much it will cost you to buy the car and get it on the open road.
For example, Caser Expat insurance has a wide range of policies with a wealth of benefits that will help make this final part of the purchasing process easier. You can check the options out online in English. They also have English speaking agents that are on hand to answer questions and help you choose from the different types of cover that will best suit your car and your situation, from third party to fully comprehensive. But don't forget that you can also compare all the insurance and buy yours online, get a quick and personalised budget here.
In addition, Caser policies include extra benefits that will help make your life easier should you be in an incident, such as Autohelp emergency assistance, travel assistance from 0km, access to a premium network of garages with exclusive benefits, assessment within 24 hours and fine management.
As you can see, knowing how to inspect a used car and which red flags to look for is an essential step to ensure you're making a well-informed buying decision.
Doing an inspection of the car, in terms of looks and mechanics before finally taking a test drive makes sure you are not "driving blind" and puts you "in the driving seat" both literally and metaphorically!
If you are searching for car insurance in Spain, Caser Expat Insurance has the right policy for you!