As you may have read in some of my previous blog posts, bringing your own car from your home country to drive it in Spain has its fair share of complications and costs to consider. With that in mind, many people moving to Spain decide to make life easier and opt to buy a Spanish car once they are here.
You may decide to treat yourself to a new car, but the used car market in Spain is actually quite buoyant. In 2021 statistics show that 1.88 million used cars were sold, which was a growth of approximately 4% from 2020, and in 2022, a similar year-on-year increase of 3.6% is expected, to reach a figure of 1.95 million vehicles being sold in the used-car market.
So, as there are almost 2 million used cars available to buy throughout the year, you will be spoilt for choice! But, as with buying anything second hand, you need to be careful that you are getting what you pay for.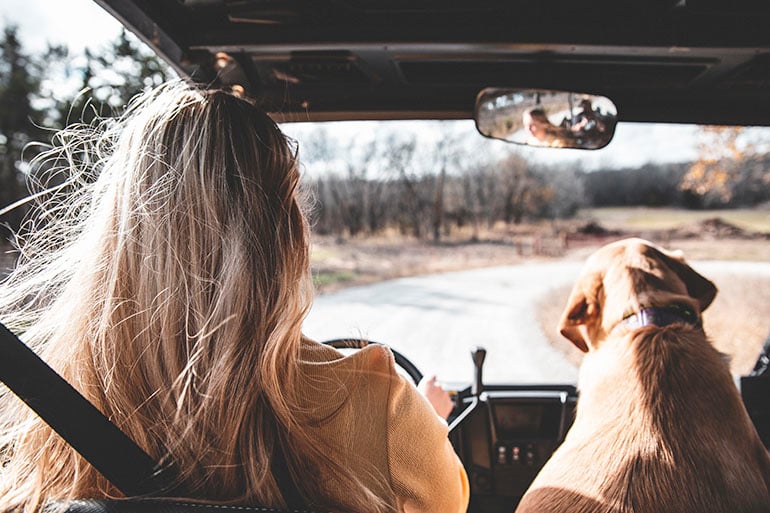 There are 3 key priorities to think about…
Safety first – obviously your main priority should be that the car is safe to drive and mechanically sound
Don't get ripped off – make sure that the price you pay is right. You can check the asking price against the benchmark value of the car by using a car value calculator at coches.com, entering the details such as make, model, type, engine size, age and mileage.
Be savvy – you must ensure that you cover all the legal bases and that there are no hidden surprises in the paperwork department.
So, here is my run down of the things you should do and the documents that you need to ask for when buying a used car.
There are various ways to buy a used car, from used car dealerships and garages, to online marketplaces and car fairs, to private sales. Whichever way you find your next set of wheels, you should always focus on knowing as much about the history of the car as possible, in terms of previous repairs and servicing and previous ownership.
Obviously, you should ask the seller to give you a rundown of the car´s history, but it is also wise to get the car´s history checked out in 2 easy ways…
Request a copy of the "complete" information report (informe extendido del vehículo (completo) from the DGT (

Dirección General de Tráfico

)

. For the small cost of

8,67€

it will tell you with data regarding the technical inspections, repairs and revisions that have been registered and carried out on the car, and also any fines, or legal implications which may be associated with the car from previous owners. This is important as you may be liable for such charges if you take ownership of the car without checking first.
Organise for a mechanic to do a full inspection so that they can tell you if there are any general mechanical issues, or signs of previous accidental damage and associated repairs that you weren't aware of.
Once you have verified the car is both mechanically sound and legitimate, you can move to the purchasing step, and this is a list of the key documents to ask for when buying a used car;
1. Logbook (Permiso de Circulación).
You need to check the logbook to ensure that the current name the car is registered to matches the seller's identification.

If it's a private sale, ask to see a copy of the sellers official ID (such as a passport or Spanish DNI (documento de identidad) card and take a photograph of it.

If you are buying through a dealership or garage, they should be able to provide you with the details of the current owner, if they are acting as an agent, or give their own CIF/NIF of the company and registered company address etc if they are the registered owners of the vehicle.
2. IVTM (Impuesto Sobre Vehículos de Tracción Mecánica)
This refers to the road or car tax. In Spain, car owners pay this as an annual fee, for each financial year. This will show if the fee has been paid in full for the year. It is important to be aware that if the current owner has not paid this tax, you may be liable for the tax debt when you take on the car, so it's vital that you check this is all in order in advance of sealing the deal.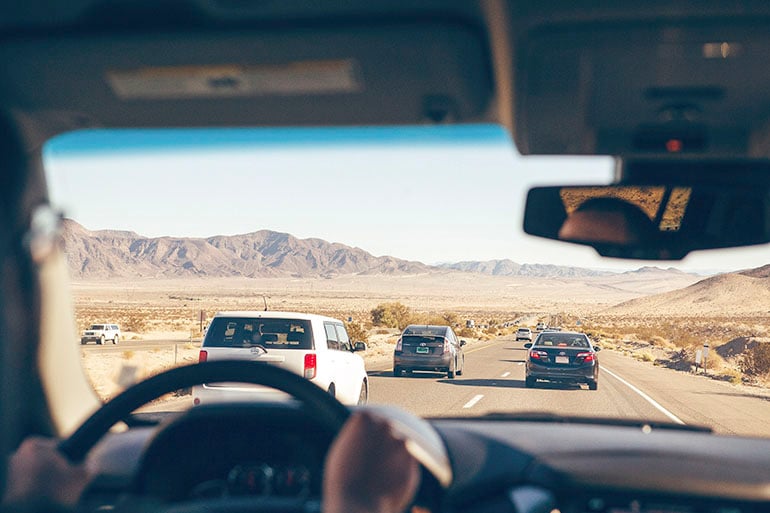 3. ITV (Inspección Técnica de Vehículos) Certification.
This is the equivalent of an MOT safety test and is legally required for any car that is more than four years old to check that the car is roadworthy. The current owner should be able to give you the ITV card or receipt which shows the last date it was inspected and passed the test.
4. Contract of sale (contrato de compraventa).
I would recommend that you ask for, or create, a contract of sale between the seller and yourself to confirm the sale details. This should include details of car itself and also include the obligations of both the buyer and the seller, examples of such contracts can be found

online

or you could also use a notary to draft a contract for you and witness it if required. Dealerships and brokers provide their own contracts, but make sure you read them carefully and make sure you are happy before signing anything.
5. Transfer of ownership (transferencia)
This document needs to be signed by the seller and the buyer, and both parties are responsible for filing all the paperwork with the provincial traffic authority (

Jefatura Provincial de

Tráfico

). There is transfer fee of around 60€ - and you should not pay the seller for the car until this official transfer step is completed.
In addition to organising and paying for this official document, you are also liable to pay a transfer tax (Impuesto de Transmisiones Patrimoniales) to the Spanish Tax Authority

(

Agencia Tributaria)

. This tax is a % of the value of the car, not the sales price, and the % varies depending on region up to around 8%. As I mentioned earlier you can use the useful online calculator

www.coches.com

to find out the benchmark value for the car, based on make, model, age and mileage, to get a ballpark figure for this tax.
Speaking about the value of the car, you also need to investigate the cost of getting insurance cover for the car, from a Spanish provider, as this may help make or break your decision about whether it is the right car for you. As with all tasks like this, when trying to deal with agents and suppliers in a foreign language, it can be a nightmare getting the right kind of quote or speaking to representatives when don't know the lingo. This is where Caser Expat insurance is invaluable, as all the information is in English, and you can speak to real people in your own language to query or solve any doubts you may have.
Another benefit which makes their policies stand out from other providers is the new service called Caser Autohelp which gives countrywide accident assistance. This is included in the 3 levels of cover that you can chose from: Basic Third-Party cover, which gives the legal minimum insurance to safely drive your car, Extended Third-Party cover which also includes fire, windscreen, and theft cover, or go Fully comprehensive, which has additional benefits of serious mechanical breakdown and other advanced options. For an easy comparison of what is included in the different levels, check out the useful chart of benefits.
So, now you know what documents to ask for when buying a used car, you have all you need to start your search and get on the road to being a "nearly new" car owner! Here, are some pointers on where to start the quest for your next chariot…
Ask around: Let your friends, family and colleagues know that you are looking for a car. Use your personal network to see if a friend of a friend is planning to sell their wheels, as this also gives you more security to buy from someone you know.
Local community notice boards: often private sellers will put ads in community "hubs" and this has the advantage that the car will likely be nearby so you can go and take a look in person quite easily.
Specialist Online platforms: there are numerous online platforms which have great search facilities to help you filter through thousands of cars to find the one to suit your needs and budget. Have a look at Webycar, Clicars es

Autocasíon.com

and

Ooyyo.

Car magazines (also online): These usually include private ads as well as ads from brokers and dealers, so you can decide the best way forward for you. Check out

Autopista

,

or

Coche Actual.

Brokers and dealerships: use the knowledge of your network of friends and ask for advice and recommendations of any they have used in the past. Or you can always "google it" to get links for specialist brokers and second-hand car dealers in your area. These places often help you out with the paperwork and transferals, so you can use the required document list above and check what parts they do for you, and what you may need to do for yourself!
Hopefully these tips and tricks will give you more piece of mind in your search for a new (to you) car, and you will be behind the wheel, and on the road in no time!
"Happy motoring!"
If you are searching for car insurance in Spain, Caser Expat Insurance has the right policy for you!