House and rent prices are one of the hottest topics of 2023. The question on everyone´s lips is often – "is it better to rent or buy?", especially in the current housing market. The answer definitely causes a lot of pondering and head scratching, even more so if you are an expat living in a foreign country. The fact is, it's extremely common for expats to opt for renting, especially in the first stages of their journey. Not only is this due to their more transient nature, but also because many find it is perfect way to suss out their new homeland, getting to know the area, the culture and the employment and financial situation. But is paying rent really a false economy? Isn't it better to invest money and buy your own property, and if you decide to move on you can always sell it? What are the benefits of each situation?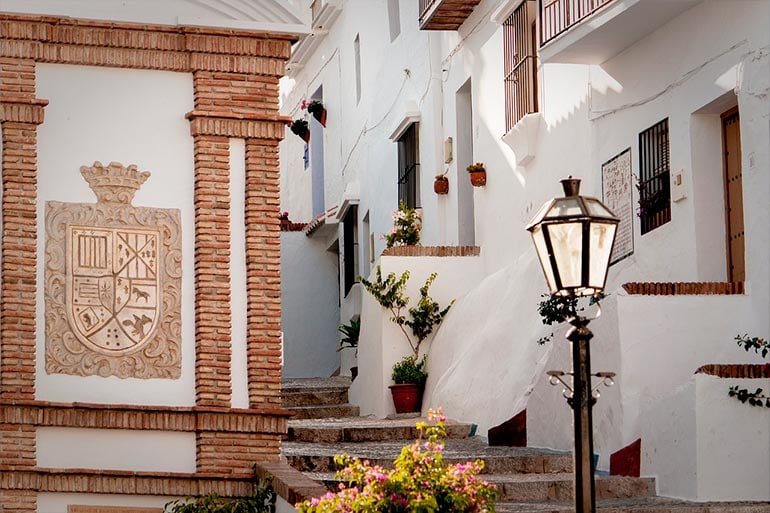 Finding a home
Whether you are renting or buying, finding the right house to become your home is the number one priority. A great percentage of expats in Spain have only visited for short periods of time prior to moving here, but a lot of them already know that finding the right property in big cities like Barcelona, Madrid or Valencia can be harder than they expected. You definitely expect to pay more in the big cities than other Spanish cities, and you obviously also pay more for the more desirable areas – as they always say: location, location, location is the biggest influence on housing prices, for renting or buying.
Nowadays we have it a lot easier, and you can look online to search in the province, town or city of choice, but take note that you may be shown average prices and actual prices vary greatly depending on the location and size of the housing you choose. You have to keep in mind that if you're planning to live in the heart of the city, the apartments are going to be small so there might be better more affordable options to rent or buy outside the centre of town which give you more bang for your buck.
Rental Market considerations for Housing in Spain
Rental prices: According to the real estate investment technology platform Inviertis, rental prices in Spain were expected to rise by approximately 6% in 2023, and the Euroweeklynews have just published an interesting article summarising increases in key cities across Spain since the summer. So, it looks like, as in other countries, rental prices are continuing to increase. This is therefore one of the pitfalls of renting a property, as you may find it difficult to find affordable housing as you have been priced out of the market in the area you want to live in. Or perhaps you have found the perfect home to settle in, but you are worried that you will be confronted with rising rent year on year. However, there is some good news if you have already signed a contract, there is a law to protect residents in rental housing that decrees a cap on rental increase at 2% so that a landlord cannot increase your contractual rent more than this amount per annum.

Rental terms and contractual considerations: Keep in mind that usually the minimum period of time that you can rent an apartment is from 6 months to a year, depending on the landlord. One year is the most likely period of time that landlords with accept. Another important thing is that you will have to give one to two month's rent as a deposit, plus the rent of the first month in advance, depending again on the landlord. You therefore need to factor this into your financials, and ensure you have the money to give up front.

Rental applications: Whether you go through an agency or a private landlord, you will no doubt be asked to provide evidence of employment or ability to pay the rent in the form of wage slips or previous tax declaration statements that confirm your annual income. You will also be likely to have to show and/or provide a copy of your passport or NIE to confirm your identity. Also, nowadays, it is common to be asked to provide personal references or a guarantor that can vouch for you as a good tenant. Don't worry, this is just a heads up to be prepared to have this information at hand, as the rental market can be competitive, and you don't want to get gazumped by other prospective tenants at the last hurdle because you haven't got your supporting paperwork ready.
Considerations for Buying housing in Spain
There are more things you have to be aware of when buying as opposed to renting and so it can seem more daunting. First of all, buying takes time, and this might seem obvious, but in Spain it may take you a little bit longer than most other places in Europe due to process and paperwork. But the good news is that there are no restrictions on foreign citizens buying housing and owning a property in Spain.

Buying process: As a potential buyer you have to make an offer through the seller's estate agency, this is the usual first step. If it's accepted, you and the seller have to sign a preliminary contract and afterwards you will need to pay a deposit, at least 10% of the purchase price. It advisable to have the services of a notary who will help you follow the correct processes and procedures of signing, paying taxes and completing other bureaucratic tasks, such as registering the property.
Buying costs: You have to keep in mind that before you sign any deal with the seller, you will have to consider all the costs and taxes you will have to pay. In Spain the full transaction costs of buying and selling a house or an apartment are pretty moderate compared to the rest of Europe, at around 12-15% of the property value. This includes various costs and taxes that depend on whether you are buying a new property from a developer or an existing property that is being sold by a private individual directly, or through an estate agent (inmobiliaria).
Buying a new home: A property qualifies as a new home if it has never been sold/occupied before, it doesn't matter how old it is. VAT (IVA) & Stamp Duty (Actos Jurídicos Documentados or AJD) are applied to new residential properties, commercial properties and land and are paid by the buyer. The VAT (IVA) is a national tax, so there is a flat rate of 10% on the purchase price of residential properties and 21% for commercial properties and plots of land. The Stamp duty (AJD) is generally 1% of the price of the purchase but might be higher in some regions.

Buying an existing home (resale property): Resale properties are homes that have been occupied and sold before. In this scenario the buyer pays the Transfer Tax (Impuesto sobre Transmisiones Patrimoniales or ITP) instead of VAT (IVA) and Stamp Duty (AJD) on completion of the sale. This tax varies depending on the location as each autonomous region can choose to apply either the general rate, which is 7%, or their own rate, which can be higher.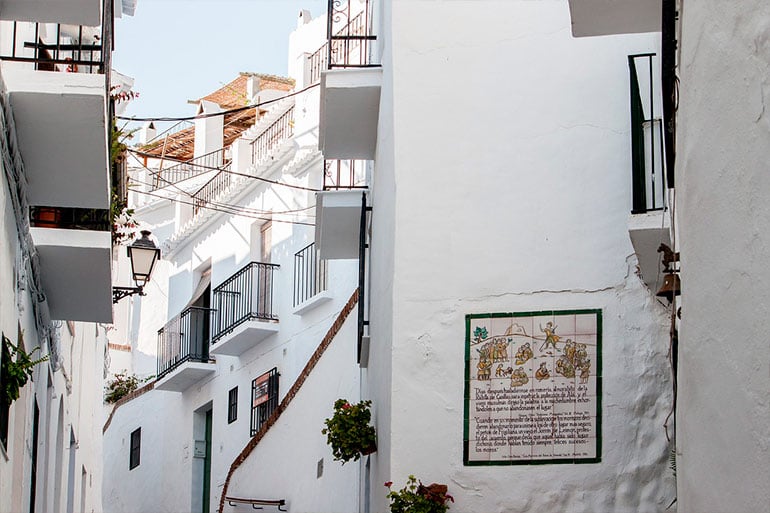 Additional costs to consider:
In both scenarios, there are other additional costs, such as Estate Agency fees, which are usually paid by the seller, unless previously agreed. You are likely to also need to pay Legal Fees, as it is highly advisable to get a Lawyer or Notary who will review the contracts, check property ownership, permits, deeds, charges and taxes and help you to organise the administrative tasks and documentation you need to complete. Depending on the representatives you choose, they may charge by the hour, or a % of the purchase price, so make sure you investigate this in advance, so you have a good idea of the costs before you start. See the General Council of Notaries website (also available in English).
Valuation costs also need to be taken into consideration. Mortgage providers require a property valuation certificate before granting any loan, and this will cost around 500€. For your own piece of mind, you will probably also want to have a building or structural survey done, which is additional to the property valuation.
Mortgage costs: Depending on the mortgage provider you may also pay a mortgage opening fee of around 1% of the property value. You should analyse and compare different Spanish banks and mortgage providers and look for different references of people you know that have been living here. If you're in doubt, ask as many questions as you need to the lender and don't go home without having the right answers. It is vital to find the mortgage that is best for your needs, always bearing in mind what you're going to be able to pay. If you can't keep the repayments, the provider will retake or repossess the property.
Land registry fees: A fee must be paid to the property registrar (registrador de la propiedad) in order to have your title added to the Land Registry, this is calculated according to the final purchase price in the deeds of sale. You can find out more from the Spanish Land Registry online website (also in English).
Home insurance: Although not technically a legal requirement it is extremely advisable to take out an insurance policy which will give you financial protection for your home and, if you choose, your belongings inside it. There are 2 key areas under the umbrella of home insurance: Buildings insurance, which covers your home's structure, and is likely to be prerequisite included in the terms of a mortgage offer, and Contents insurance, which covers the items inside, such as furniture, electrical items and personal effects. You can buy buildings and contents insurance separately, or you can buy them together as a combined policy, depending on your situation. For example, homeowners should really opt for the combined policy, but renters don't need to obtain buildings insurance as this would be the landlord's obligation, and therefore only need contents insurance for their own belongings. Home insurance policies give you financial protection in the event of damage caused by extreme weather, fire, water damage or if items in your home were damaged or stolen. For more information about the different unforeseen problems covered by Caser´s home insurance policies click here or you can also obtain a no-obligation quote, in English.
Renting vs. Buying a Home in Spain
You might feel like the renting process for housing in Spain is easier, and means less paperwork and less bureaucracy, but it all depends on what you're looking for. You might be tired of renting and you're looking to own a place for you and your family. It's up to you to decide. If you're already thinking about buying a home in Spain, but don't know where to begin, download our free guide on mortgages in Spain. It explains interest rate options and includes tips and information on borrowing. Otherwise, consult the guide below on other tips for finding a home in Spain: