Spain is the second most visited country in the world, with over 100 million international tourists being attracted to its beautiful beaches, rich culture and spectacular food every year since 2013, that is, until the pandemic hit. Thankfully, with international travel now back on the agenda, holiday makers are flocking back to Spanish shores to enjoy holidays and sightseeing across the country.
And now, although it seems we are over the worst, health matters are still high on the agenda, and it is even more important for international visitors to know about the healthcare options and obligations in Spain for tourists?
You´ll no doubt be relieved to know that I am not going to go down the rabbit hole talking at length about Covid! For up to date Covid information and regulations in Spain, the best thing to do is visit the Spanish Health Ministry website for the latest official information regarding entry requirements from worldwide countries, in terms of vaccine status, tests and other obligations.
So, where was I? With regard to general healthcare in Spain for tourists, there are some key things you need to do in advance of your trip to ensure you have covered the bases to be able to access healthcare services, should you need to, while you are staying in Spain as a tourist.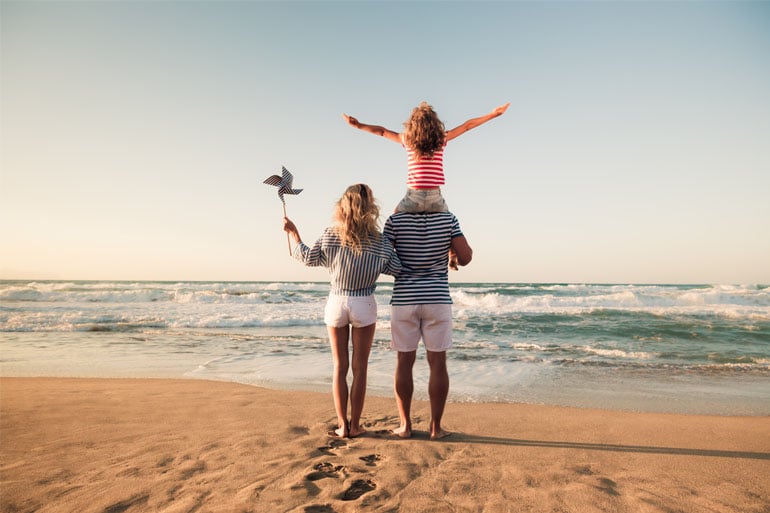 Get Insurance Cover!
It goes without saying that top of your list should be to ensure you GET TRAVEL INSURANCE which provides cover for your whole stay in Spain. This not only gives you peace of mind that, should you need any medical attention or emergency, you will not face problems accessing and paying for any treatment, but can also cover a range of other unfortunate incidents which may occur, such as lost luggage, theft of belongings, missed flights.
It is vital that you compare and check the details of different providers and policies before you buy, so you know what eventualities are included or excluded and you choose the right policy for you. Here is a rundown of different types of insurance cover there are available on the market – which offer more tailored cover depending on your circumstance and budget.
Travel assistance insurance (to cover you for a specific holiday period)

Annual or multi trip travel insurance

Category insurance – that is age related policies, for example, for students, over 50´s or 60´s, family policies etc

Backpacker insurance

Trip cancellation insurance

There are even Covid specific insurance policies these days!
As you can see there are numerous options, so you need to spend time to filter through what is most appropriate for your type of trip and personal situation. More importantly, here is a useful checklist, in terms of healthcare, of things to check that your travel insurance policy includes;
Accident/Emergency Medical expenses – this is cover that you need in case you injure yourself or suddenly become ill and need attention or assistance from healthcare in Spain as a tourist.
Pre-existing conditions - if you have any pre-existing medical conditions you need to look for a policy that specifically caters for you in the event that you have a relapse or need to stay longer and access specific medication or support whilst you are away. You should inform the insurance provider about your health condition in advance of confirming any policy, as you may not be eligible for care if you don't specify the details
Extension of hotel stay / subsistence expenses for accompanying relative – policies may also help cover accommodation and other living expenses incurred by you and/or your travelling companions should your stay be extended due to having an accident or suffering an illness.
Covid insurance – with reference to above, there are now specific Covid policies or add-on options that have been put in place by many providers to help with medical/extended stay expenses if you contract Covid whilst on holiday.
Evacuation coverage – if you are unfortunate to be in the wrong place at the wrong time and there is some form of natural disaster or emergency this will allow you to receive medical help and also help to get you safely home
Accidental death and repatriation – God forbid something grave happens to you or someone in your party, this is essential to have in order to ensure that repatriation to your home country is covered.

Dental care

–

Spain does not provide dental care under the public system, unless you are a child under the age of 15 or you require emergency treatment. Unless you have foreign assistance covered by a private dental plan in your home country, or it is specified in your travel insurance you will need to pay for any dental treatment.

It is important to be aware that, even if you have private healthcare insurance in your home country, most domestic policies don't cover you for trips abroad. Therefore, you will need to either speak to your current health insurance provider to check and ask if you can extend your cover to include medical requirements abroad, or if they can't, you will need to take an independent travel insurance policy.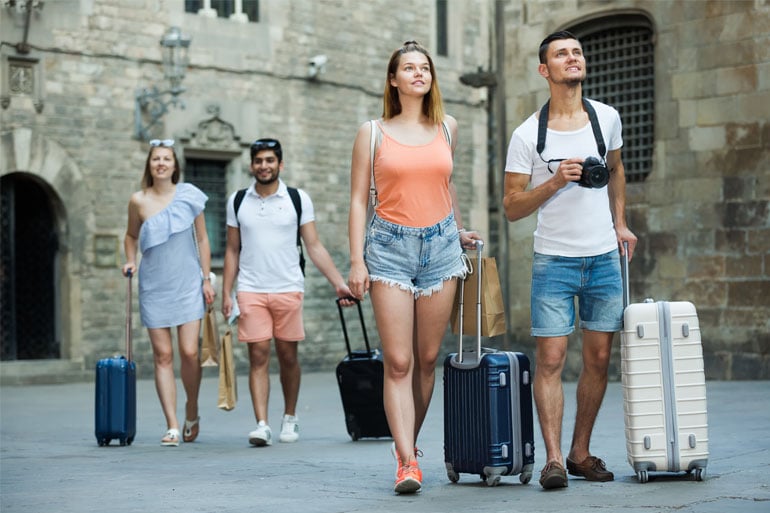 I also briefly mentioned these in the first list above, but it is also an important obligation to consider the activities you will be partaking in on holiday to make sure you choose the best cover for you and the things you like to do whilst on holiday.
Adventure sports cover – if you are planning to enjoy water sports, winter sports or other extreme sports such as skiing, snowboarding, surfing, diving, bungee or skydiving etc – you need to have a policy with specific adventure sports cover. In general, basic travel insurance will cover you for "safe" sports, such as hiking, swimming, snorkelling but

if you are doing any more "adventurous" activities you may need to opt for a premium plan or pay a supplement to know that you are covered if you are involved in an accident, such as slope rescue if you are skiing etc.
Vehicle insurance -

In the same way, some basic policies do not cover you for accidents incurred when riding mopeds or driving certain vehicles, so always check your travel insurance policy before you hire. If you decided to get some wheels on the spur of the moment, you must contact your original travel insurance provider to check what the policy you have includes and upgrade your policy if required - in advance of signing the agreement or getting in the driver's seat.
In terms of more general rental car insurance, such as hire cars, you need to check that the price you are quoted includes insurance, as most providers entice you with a basic price to simply hire the car, and then you need to add insurance at the second stage of the booking. Again, it is important to check the small print and understand what each level of coverage provides, in terms of both the car and the people in it, and also check for any "excess" you may be charged if you need to make a claim.
European Health Insurance Card
If you are an EU citizen or from a country within the EEA (European Economic Area) then, as a short-stay visitor in Spain, you are entitled to access the public medical centres or hospitals in Spain for medically necessary treatment – that is healthcare that cannot reasonably wait until you return to your home country.
To be eligible you must be in possession of, and be able to show the medical centre, a valid EHIC (European Health Insurance Card, known in Spain as the "Tarjeta Sanitaria Europea". This card is essentially the replacement for the previous E111 form, and having it means that any emergency healthcare you require will be provided free, or at a reduced cost. Please note that, although this card covers you for medical emergencies, it does NOT cover you for repatriation to your home country due to illness, so it is NOT a replacement for travel insurance.
This card is free, and you apply for it in your home country – before you leave. Each country processes their own citizens applications, but it can take a while, so make sure you apply as soon as possible, so that the card arrives before you set off on your holiday. If you are a UK citizen, you will now need to apply for a Global Health Insurance Card (GHIC) unless you are covered by the Brexit "withdrawal agreement" or have a EHIC which has not yet expired.
Entry visa for non-Europeans
If you are visiting from a non-EU territory, and you require a visa to visit Spain you will have to prove that you have medical insurance before you are granted entry to the country. You should make sure that you carry a copy of the insurance policy with you so that it can be given to the medical centre on arrival.
By following these steps, tourists in Spain can ensure that they will be covered for medically necessary healthcare provision during their visit. Here are a few final details that may come in useful…
In an emergency (urgencia) you need to call 112 which is free to call, or you can also call 061 to request an ambulance (ambulancia) – or you can go direct to the nearest hospital to the Urgencias department (A&E or ER). You should have a copy of your travel insurance policy and/or EHIC card with you. I recommend scanning and saving copies in an email so you can access them on your smartphone if you don't have the paper copies available at the time.
If you need any other type of non-emergency hospital treatment you will firstly need to go to a medical centre (centro de salud) to see a doctor (medico) who will make a referral to the relevant hospital consultant or department if attention is required before you are due to return home
If you are given a prescription you need to collect and pay for it at the local pharmacy (farmacia). They are usually open from 9.30 to 21.30 but remember many are likely to be closed during the siesta time between 2-5pm, but you can also search for a 24-hour pharmacy if you need access out of these hours. If you want to ask for advice from a professional about a non-urgent health situation you can also try speaking to a pharmacist.
On a humanitarian note, it is also true that Spanish state hospitals will provide vital primary healthcare to any patient who is admitted to hospital with life-threatening injuries or illness, regardless of their ability to pay. It is nice to know that saving your life is priority number one, and payment for the required treatment is secondary, and will be dealt with afterwards. Just make sure you don't get stuck with a huge medical invoice by following these guidelines and advice by getting comprehensive travel insurance that covers any healthcare requirements you may need as a tourist in Spain in advance.
If you are searching for health insurance in Spain, Caser Expat Insurance has the right policy for you!