Home Insurance Services
The satisfaction of making your life easier
The concept of the insurance company has changed over recent years. Now the fundamental premise of our home insurance service is "what can we do for you?" Caser has been the insurance provider of choice for years. This consists in offering you the best home insurance services - those that you really need. Being your insurance provider of choice is about making life easier for you. It's about being by your side.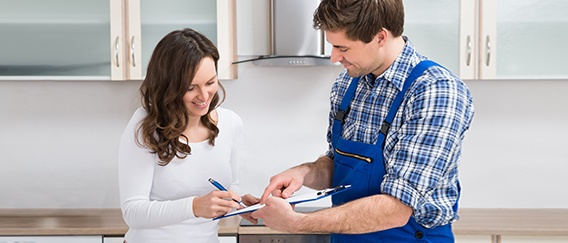 Assistance at home
With a good home insurance cover, you will know who to call if anything happens at home. Caser boasts a range of professionals to help you to solve those 'technical' problems in no time at all. Professionals that guarantee you quality, service and a job well done.
Make DIY a hobby, not an obligation when things get complicated. You can count on a 24h home assistance hotline. You deal with replacements, we pay for the repair and labour for 3 hours. Simple, right?
List of professionals
Bricklayers
Varnishers
Carpenters
Metallic carpentry
Ironmongery
Glaziers
Contractors
Decorators Electricians Carpet Fitters
Plasterers
Plumbers
Window cleaners
General cleaners
Carpet layers
Blinds
Painting
Upholstery
Technical assistance
Aerial installation
Refrigerators, freezers, washing machines, dishwashers* TV, video and stereo systems* Automatic gate installation
Technicians that provide services marked with a * will be technicians from the brand of the appliance in question (whenever this is possible). The service will be provided within the timescale stated by said brands.
Extra Services
What else can your home insurance do for you? Much more, because being your insurance provider of choice means that we innovate year after year, in order to keep providing you with the best possible service. Our home assistance also includes a surveillance service and temporary replacement of your television and DVD player.
Surveillance service In the case of damage when your house is in an insecure state (for example, there is no door or an outbuilding is open because the security door has been broken), Caser will provide you with qualified security staff, for a maximum of 72 hours, to protect your property whilst no-one is at home. Your security is paramount to us.
Temporary replacement of TV and DVD player Your entertainment is your haven of peace. A breakdown should not stop you enjoying a moment of television, a box set marathon, or a Saturday night movie session. If your TV or DVD player breaks, Caser will provide you with a like-for-like replacement, for a maximum of a fortnight, whilst your equipment is repaired.
Travel Assistance
Feeling protected, even when you are away from home, is the greatest state of security. At Caser, we go where you go. Our Travel Assistance cover protects you wherever you go, offering the possibility of returning home if required, whether you are within Spain or abroad.
Our Travel Assistance service guarantees your return home; however, we also offer these other services.
Medical, pharmaceutical and hospitalisation expenses.If you suffer an accident abroad, we will cover costs to a maximum of €6,000.
Emergency dental costs. The unexpected can happen at any time. You can lose a filling at a business dinner in Berlin and have a terrible experience as a result. In these cases, Caser will cover an emergency consultation, to a maximum of €150.
Enforced extension to a stay due to medical prescription. If you suffer an accident or illness whilst travelling, Caser will cover the cost of a hotel (three stars) for you and your partner for a maximum of 10 days.
Transport and accommodation costs for a companion. Falling ill away from home is a setback, but much worse is being alone. That's why, at Caser, we feel that the most important thing we can do for you at such a time is to allow a companion of your choice to be at your side. We will take care of the (return) travel costs and accommodation (three-star hotel) for a maximum of ten days.
Relocation or repatriation of sick injured party. As long as doctors permit, Caser will take care of the repatriation of you and your partner, to your home or to a local hospital.
Repatriation of deceased injured party. Even in the worst cases, Caser will offer you the best service. In the case that, due to accident or illness, you should die far from your family, we will arrange everything for your repatriation. We will also arrange for a family member to be with you through this time.
Relocation or repatriation of children. If due to illness, accident or death abroad, minors under the age of 18 years old have to travel or remain alone, a chaperone designated by Caser - or someone nominated by yourself for this purpose - will travel with them to accompany them home.
Delivery of medicines. If you take regular medication, to control cholesterol or for a heart condition, for example and you lose it or forget it during your trip, you simply have to call Caser and we will organise for it to be sent to you, so that you can continue with your trip. What's more, in the case of an accident abroad, we will also arrange to send you medication that you may be prescribed.
Early return due to death, accident or illness of a family member. At these times, the important thing is to be with your family. If something happens while you are away, we will take care of the cost of returning sooner than planned.
Early return due to a domestic or industrial accident. If you are away from home and a fire or robbery occurs in your property, Caser will organise for you to return as soon as possible to deal with the situation. The same applies in business affairs, if you are a business owner and your business suffers an accident.
Lost luggage. If you lose your baggage, or have it stolen, during your trip, Caser will move heaven and earth to find it - and when we do, we will send it wherever you need it.
Compensation for total or partial loss, theft or destruction of checked baggage. Your holidays shouldn't be disrupted because you lose your baggage due to the airline. These things happen and cannot be anticipated. Caser will compensate you in these cases up to a maximum of €1500. And you can concentrate on enjoying your well-earned holidays.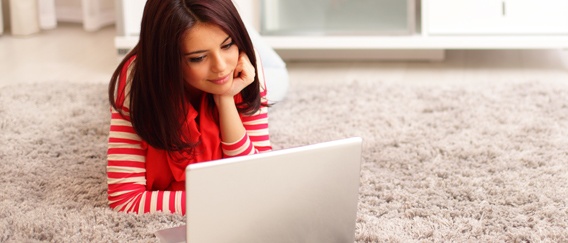 English-speaking telephone assistance
It's important that you feel at home in Spain. We understand that it's very important for you to understand what you're talking about when you have questions about your home insurance policy and, above all, to be able to express yourself comfortably. That's why we have a totally English speaking telephone assistance service, so that you can voice your queries in a universal language.
What's more, we will forward you all information and correspondence about Caser Comprehensive Home Insurance, including your contract, your policy wording and accident reports in English.
From Monday to Friday 8:00 - 17:30 H.