The great weather, the sun, the culture, the food, the people, the landscapes... All this makes Spain one of the most popular destinations in the world when it comes to retirement. Moreover, in addition to its excellent climate and its heart-stopping gastronomy to suit all tastes, there is also the economic aspect, as the cost of living in this country is lower than in the rest of Europe. In other words, a retired person coming from another European country with a good pension will be able to afford a better lifestyle and quality of life than in his or her own country.
Retiring in Spain is very common among Germans, Brits, Norwegians, Swedes... and even North Americans, who find the freshness, low food prices and the availability of everything that makes up the Mediterranean diet during every month of the year key, as well as free access to excellent public health care. With all this, it is not surprising that for International Living, Spain is in the top ten of preferred retirement destinations.
Although the whole of Spain is ideal for retirement, it is true that we could talk about the best places to retire in Spain, given that approximately 90% of immigrants aged 55 and over are registered as residents in seven specific autonomous communities: Andalusia, Catalonia, the Balearic Islands, Madrid, Murcia, the Canary Islands and Valencia. It is worth noting that six of these are coastal areas. If you want to know our list of the best places to retire in Spain for expats with the best quality of life and why, read on.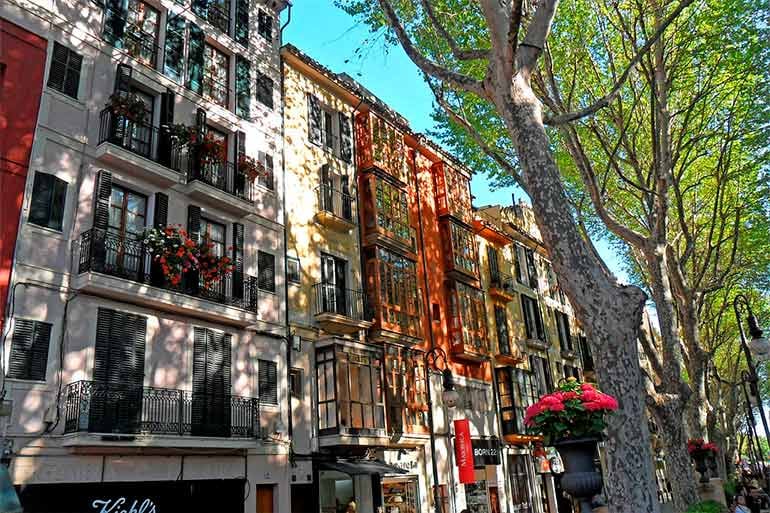 Costa del Sol: One of the best places to retire in Spain
As La Opinión de Málaga reports, this town in the heart of the Costa del Sol is one of the preferred areas for those who wish to retire during their "golden years" to a life in the sun and by the sea. This region has 300 days of sunshine a year and boasts lively resorts such as Marbella and Torremolinos. In addition, the Costa del Sol offers a variety of activities, including world-class golf courses and indulgent spas, with the ideal retirement destinations in this area being Malaga, Marbella, Nerja, Fuengirola, Mijas and Estepona.
It is worth noting that Torremolinos is not only attractive to many retirees for its climate and gastronomy, but also for its tolerance of LGBTQ+ groups, making it a very pleasant destination for those who are part of them.
Valencia & The Costa Blanca
We bet that what makes this place one of the favourite destinations for retirees in Spain is the perfect blend of climate, lifestyle and amenities. This region has a lot to offer, regardless of the type of retirement you are looking for: a more active one with numerous activities, or one where the main focus is on tranquillity and enjoying walks by the sea.
Balearic Islands: No longer just for parties and tourists
The Balearic Islands are known as one of the best places to retire in Spain, with Palma de Mallorca being a privileged city for its climate, quality of life and environment, as well as a leader in the real estate market. The islands have an excellent nightlife and beautiful beaches such as Cala D'or, Cala Lliteras, Canyamel Pins and Sa Rapita, which allow you to spend your retirement with something to do. Although, when talking about the Balearic Islands, we can't forget Ibiza either, a place where no matter what kind of retirement you are looking for, it will always be one of the ideal settings.
Canary Islands: A unique option, but still one of the best places to retire in Spain
The Canary archipelago is a natural paradise that could not be missing from the list of the best places to retire in Spain and is characterized by consistently mild temperatures throughout the year. It is made up of seven main islands, which give rise to a unique combination of stunning beaches, volcanic wonders and a diversity of flora and fauna.
Costa Brava: Retiring in Spain on the Catalan coast
Looking for a retirement surrounded by landscapes of rugged cliffs, hidden coves and crystal-clear waters? The Costa Brava is the place for you. Explore Tossa de Mar with its medieval castle, or if you prefer, relax on the idyllic beaches of Lloret de Mar.
Fresh seafood and traditional Catalan dishes star in the area's gastronomy, with Lloret De Mar, Blanes, Begur, Figueres, Platja d'Aro and Palafrugell being the best places to stay.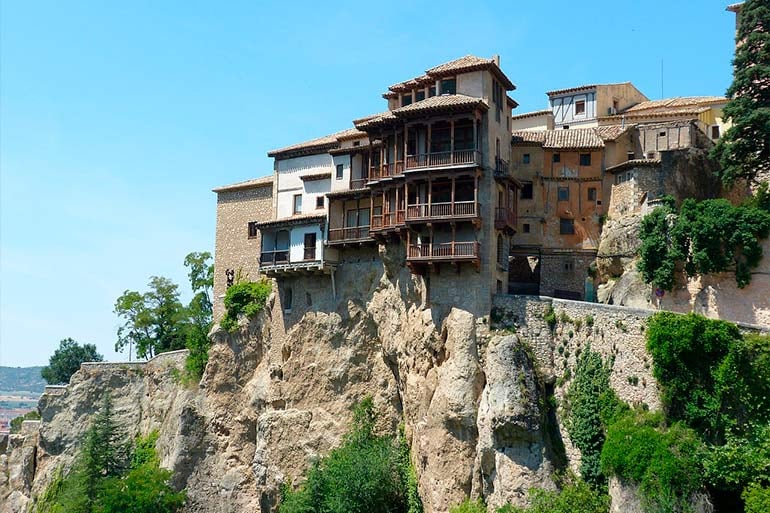 San Sebastian: The Basque Country's most popular city
The relatively more expensive cost of living than in other cities, it makes up for it with elegant promenades and world-class cuisine, with numerous Michelin-starred restaurants, but if you prefer, you can always enjoy its famous pinchos. In addition, in San Sebastian you will find La Concha beach, considered one of the most beautiful urban beaches in Europe.

If, after reading this article, you have decided to retire in Spain and buy a home in one of the places we have mentioned, it is time to think about insurance for your future home, and we can offer you the best one: Caser's Comprehensive Home Insurance, with 24-hour telephone assistance in English, accidental damage cover and home maintenance staff, as well as IT help. And of course, you decide whether you want to include additional coverage in your policy or not. Would you like your personalized insurance quote in less than two minutes? You can find out here.
And of course, as well as insurance for your home, you should also think about medical insurance for yourself, as although the Spanish health system is excellent, it has a major handicap: waiting time to be attended can be very long. That's why we always recommend a private medical insurance that perfectly meets your needs, and that's what we at Caser are experts at, as our insurance plan is tailor-made for our clients. It includes superior benefits such as extraordinary cover, so that whatever happens, you are always protected, and we are at your service 24 hours a day, you will enjoy shorter waiting times and many other benefits. You can calculate the price of your insurance here.
Welcome to Spain, make yourself at home.