It goes without saying that Spain is well known as a firm favourite for those reaching the golden age of retirement. In fact, according to the World Economic Forum, Spain is number 9 on the list of best worldwide countries to retire - not bad going when you consider there are 195 countries in total, 33 of which are in Europe.
The combination of good weather, the low cost of living, the Mediterranean diet, the rich culture, and relaxed lifestyle have enticed many of the older generation to come to Spain, not just for longer holidays, but to actually up sticks and emigrate to really make the most of being a retiree all year round.
As with every aspect of life, it's not as simple as just coming here and finding a place to call home, there are legal implications such as visas which need to be considered for a more permanent move. Unless you are an EU citizen, people coming from around the world, including the UK, are not able to stay for more than 3 months, more specifically a maximum of 90 days every 6 months. Therefore, unless you intend to bounce back and forth every quarter you will need to apply for a residency visa.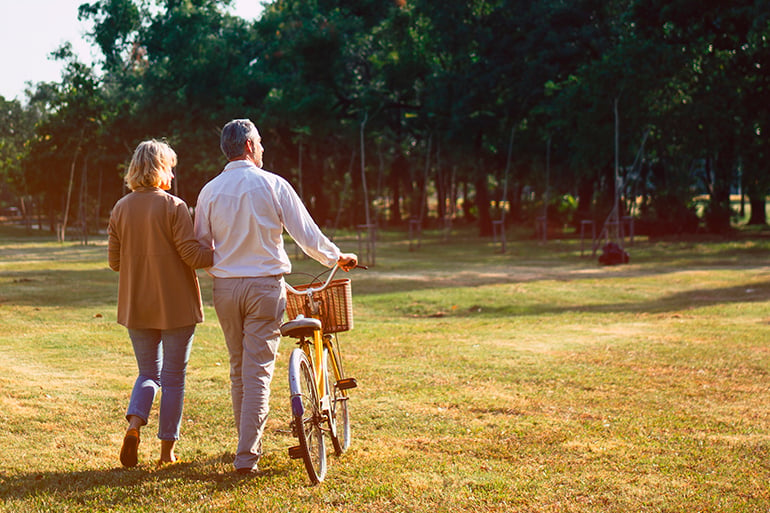 So, what exactly is the Spain residency visa for retirees?
The good news is that there is a special residency visa for retirees in Spain – which is known by the less catchy title of "the non-lucrative or non-profit residence permit". This visa gives you the right to live in Spain without working or carrying out any economic activity and is granted for the initial period of one year. After the first annual period, you can renew your permit for 2 years, and again for another 2 years providing you still meet the initial requirements – which we will come onto in a moment!
Once you have lived in Spain for 5 years (after the 3rd renewal period) you are eligible to obtain a longer term 5-year permit to live in Spain as a permanent resident. And finally, if you decide to stay here after that, once you have lived in Spain for 10 years, you can then obtain Spanish Citizenship.
You are obviously able to come and go between Spain and other countries as you please, all you need to do is present your visa documentation along with your passport when you travel abroad. However, it is important to note that the Spanish residency visa for retirees requires you to live in Spain for at least 50% of the year, or 183 days to be exact, so you also need to bear this in mind if you plan to spend extended periods of time visiting family back home.
So, what are the requirements of the Spain residency visa for retirees?
Obviously, as with all visas, you will need to be able to demonstrate fulfilment of certain pre-requisites or requirements to apply.
1. Economic situation
You need to be able to prove that you are able to be self-sufficient and have enough economic funds to live without benefits or financial assistance from the Spanish Government. If you obtain the residency visa for retirees you are not permitted to work in Spain, so this means you have to either have savings, or be receiving an income from a pension or pensions, or something like rental income, for example, if you are the landlord of a residence in your home country etc.
The amount you need to have available is based on the current IPREM - the "Indicador Público de Renta de Efectos Múltiples" This is a reference figure set by the Spanish government and used for grants, benefits and immigration procedures. The IPREM is used to calculate the funds you need to prove your economic liquidity and this amount can increase year on year and. For 2022, the IPREM is currently €579 a month, which equates to €6948 a year. For the non-lucrative or retiree residence permit, you need to have 4 times the annual amount – which is just shy of €27,800, and for each additional family member, such as your spouse, you need to have an additional annual amount of €6948.
As an individual you therefore need to be able to show bank statements or documents that prove you have the minimum of the equivalent of €27,800 in a bank account, or a monthly income of 2320€ per month etc. Or, if you are coming to live in Spain as a retired couple, you are looking at an annual income of a minimum of €35,000, or €2920 per month.
Another point is that the funds need to be available in a bank account, so you can use the statements as official documents of proof, and the money needs to be in a currency that is easily convertible to the euro. Upon application, the Spanish Foreign Office may require you to have funds actually in a Spanish bank account (though this does depend on your country of origin) so it is advisable to open a Spanish bank account if possible. To be honest, if you are living here long term this will be the most effective way of managing your money on a day-to-day basis and avoiding currency conversion charges that are made when using foreign debit or credit cards etc.
2. Health
You will need obtain and provide a signed medical certificate from your doctor as part of the application process. This is required to prove that you don't have a disease or illness which is prone to causing severe repercussions to public health (for example smallpox, cholera etc).
You also need to demonstrate that you have adequate private medical health insurance. This must be with a Spanish insurance provider and the contract must offer full coverage within the Spanish territory, and not include co-payments. For more details of healthcare policies have a look at Caser Seguros specialist policies for expats.
In some cases, you may be eligible for state healthcare if you are a resident in Spain but receive a state pension from your home country. The rules do differ depending on your status and country of origin, so it is vital that you fully explore if accessing the Spanish public healthcare system is an option while you are still in your home country. For example, despite Brexit, if you are moving to Spain as a retiree and you receive a British pension you can obtain an S1 form which entitles you to state healthcare in Spain, which is then paid for by the UK. A useful starting point to check your personal situation is to visit the government website in your home country (for example gov.uk) to find advice and links to help you navigate your way through this process.
3. Background check
You will need to provide documents to prove that you do not have a criminal record and have a clean record of conduct for at least the last 5 years. This needs to be obtained from your country of origin, (and/or the country you have been residing in for the last few years), and again, this is managed by each country and the procedure may differ, so it is importance to check and investigate the process for your own personal situation so you can apply correctly. For example, British people can visit the ACRO Criminal Records Office website.
What documents do I need to apply for the Spain residency visa for retirees?
You will need to provide a variety of legal documentation to complete the application process. These include:
Passport – with a minimum of 1 year validity
Birth certificate
Proof of funds/income (bank statements, investment income etc)
Proof of pension status/income (social security details etc)
Medical certificate (no older than 3 months)
Healthcare insurance (with Spanish provider) or proof that you are eligible for state healthcare (for example S1 form for British pensioners)
Criminal record certificate
Passport photos x 2
It is important to note that some of these official documents from abroad may need to be legally translated and apostilled to be valid in Spain. For more details of which documents need to be translated and for help on how to do this you can check the legalisation and apostille page of the Spanish government website, (which can be changed to English). You can also find a regularly updated approved list of translators and interpreters in Spain.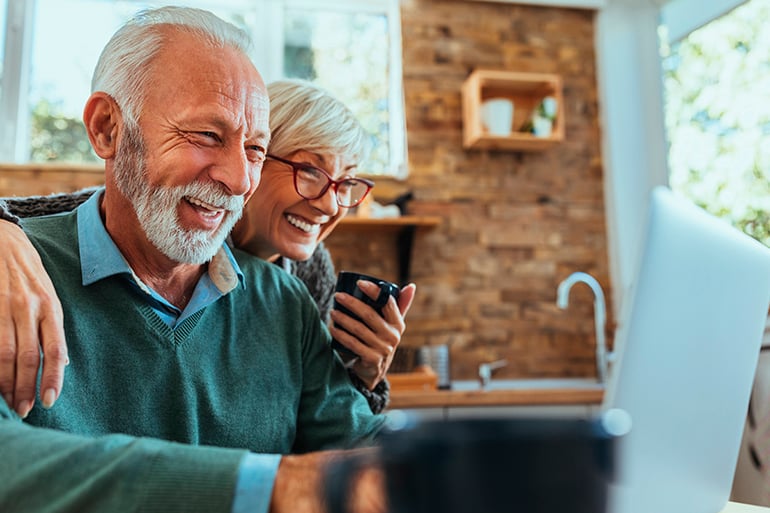 How do I start the visa application process?
You need to go to the Spanish government website and go to the Citizen consular services page. Here you need to choose options from 4 drops down menus.
Country – please note the list of countries is in Spanish so if you can't find your country name you may need to translate it to Spanish (for example, the United Kingdom is Reino Unido!).

Service Categories – choose "visados" (visas)

Delegation – choose the city nearest where you currently live

Consular Services – "choose visados nacionales" – visado residencia non lucrative
You will then be directed to a page which gives you all the relevant information and details about the requirements, and links to the national visa application form and EX-01 form.
You will need to contact the nearest local Spanish embassy in your home country in order to book an appointment to officially start the process by submitting all the required documentation.
How long does the visa application take to process?
In general, it is recommended to start the application for the Spain residency visa for retirees at least 6 months before you plan to move there. This may sound like a lengthy process, but you need to remember that you will need to do your homework and organise all the required documentation, in advance of your first appointment at your local embassy/consular office, where you will officially start the application. The first appointment is used not only to check your eligibility but also to review and verify that the documentation you are providing is complete and follows the specified guidelines. The visa processing period can then take a few months to be fully completed, and for you to receive subsequent confirmation of acceptance. Once approved you will then need to visit the consular office/embassy again in order to collect your visa document. Then, you are ready to book your flights, pack your case, and get ready for your new life!
I know that all the above information may sound a bit daunting and lengthy, but it really is important to see it as the final sprint before you cross the finish line, and put years of hard work behind you, to enjoy the relaxed pace of life as a retiree in sunny Spain. The added bonus is that, as it is a popular retirement destination, you will be easily able to make friends with other expats who have made the move, found their feet who can help you settle into Spain for your golden years.