How can I make my medical insurance payments when I take out my policy?
When you take out your health insurance policy, you can choose to make your medical insurance payments annually, monthly, quarterly or half-yearly. Payment is made by direct debit from an account held by the policyholder.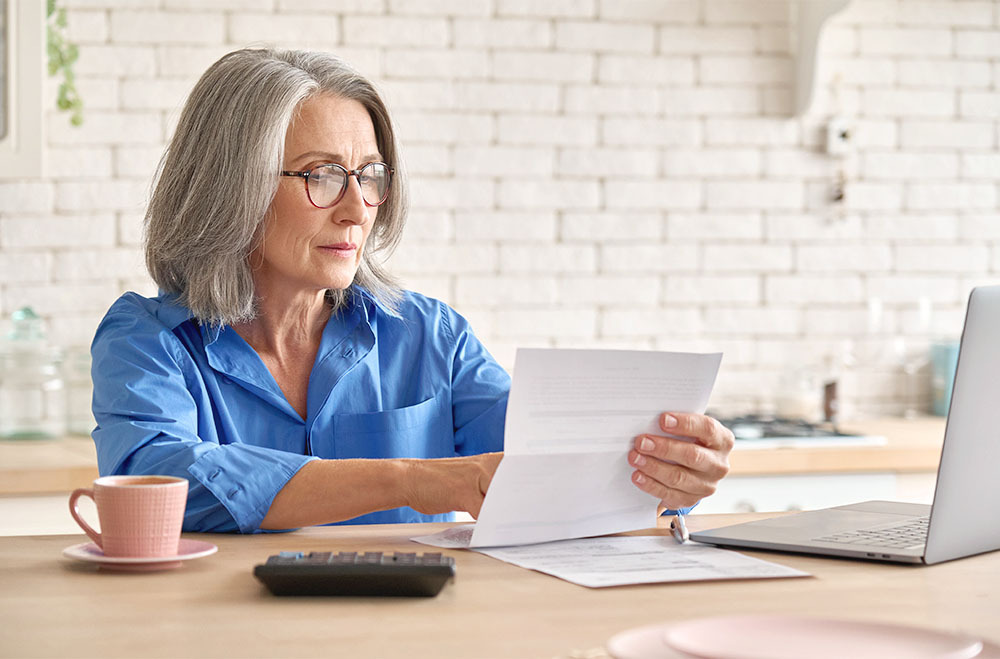 Your insurance premium, or the various instalments if you decide to split it, will be paid by direct debit from the account specified in the contract. The account must be in the name of the policyholder, and not the other insured parties.
CAN I PAY FOR MY INSURANCE IN INSTALMENTS?
What matters most to us is that you can enjoy the protection you really need, with the health cover you deem necessary to ensure your peace of mind and wellbeing.
This is why we offer you the possibility to pay your health insurance premium in a lump sum on an annual basis or in monthly, quarterly or half-yearly instalments, without any surcharge or additional fees.
Companies Caser Group
PARENT COMPANY:

Caja de Seguros Reunidos Compañía de Seguros y Reaseguros, S.A. "CASER"

C.I.F. [Tax ID Code]: A-28013050Registered address: Avenida de Burgos, nº 109. 28050-Madrid

PARENT COMPANY:

Caja de Seguros Reunidos Compañía de Seguros y Reaseguros, S.A. "CASER"

C.I.F. [Tax ID Code]: A-28013050Registered address: Avenida de Burgos, nº 109. 28050-Madrid

PARENT COMPANY:

Caja de Seguros Reunidos Compañía de Seguros y Reaseguros, S.A. "CASER"

C.I.F. [Tax ID Code]: A-28013050Registered address: Avenida de Burgos, nº 109. 28050-Madrid

PARENT COMPANY:

Caja de Seguros Reunidos Compañía de Seguros y Reaseguros, S.A. "CASER"

C.I.F. [Tax ID Code]: A-28013050Registered address: Avenida de Burgos, nº 109. 28050-Madrid

PARENT COMPANY:

Caja de Seguros Reunidos Compañía de Seguros y Reaseguros, S.A. "CASER"

C.I.F. [Tax ID Code]: A-28013050Registered address: Avenida de Burgos, nº 109. 28050-Madrid

PARENT COMPANY:

Caja de Seguros Reunidos Compañía de Seguros y Reaseguros, S.A. "CASER"

C.I.F. [Tax ID Code]: A-28013050Registered address: Avenida de Burgos, nº 109. 28050-Madrid

PARENT COMPANY:

Caja de Seguros Reunidos Compañía de Seguros y Reaseguros, S.A. "CASER"

C.I.F. [Tax ID Code]: A-28013050Registered address: Avenida de Burgos, nº 109. 28050-Madrid

PARENT COMPANY:

Caja de Seguros Reunidos Compañía de Seguros y Reaseguros, S.A. "CASER"

C.I.F. [Tax ID Code]: A-28013050Registered address: Avenida de Burgos, nº 109. 28050-Madrid

PARENT COMPANY:

Caja de Seguros Reunidos Compañía de Seguros y Reaseguros, S.A. "CASER"

C.I.F. [Tax ID Code]: A-28013050Registered address: Avenida de Burgos, nº 109. 28050-Madrid

PARENT COMPANY:

Caja de Seguros Reunidos Compañía de Seguros y Reaseguros, S.A. "CASER"

C.I.F. [Tax ID Code]: A-28013050Registered address: Avenida de Burgos, nº 109. 28050-Madrid