As you've probably already noticed, one of the best things about living in Spain is that it's a relatively small but rich and varied country. No matter where you live, you can hop into your car, take the AVE or catch a short flight to reach romantic seaside destinations, quaint villages, luscious green mountains, bustling cities, enigmatic deserts or small rural towns, all of which make for top-notch weekend trips in Spain!
With the recent boom of bed & breakfast, holiday rental platforms such as Airbnb, boutique hotels or what is commonly known as casas rurales, a network of charming private country homes, you'll be quick to learn how easy and fun it can be to plan unforgettable weekend trips in Spain. To get a taste for some of Spain's best spots for weekend getaways, here are our top 4, one for each direction.
North
Looking for a spot where you can combine culture, nature and gastronomy? Then head north, to Asturias. As a matter of fact, this combination can be found in the majority of places in Spain but this province, wedged between Galicia and Cantabria along the north coast is one of the best. According to acclaimed food writer Paul Richardson who writes for The Guardian, Asturias is "like a microcosm of Spain as a whole".
The Green Coast (La Costa Verde), Picos de Europa National Park, the Covadonga Lakes, stunning scenery, beach resorts, UNESCO World Heritage Sites, prehistoric caves, archeological remains and some of the best cooking in the country make this a perfect getaway destination. Make sure you try the famous Cabrales cheese (perhaps in a cachopo?) and of course, the region's star alcoholic beverage: cider.
We suggest you star your weekend in Gijon, a city that dates back a thousand years, but still remains vibrant, with a calendar packed full of cultural activities and tasty food. If you have time, Villaviciosa and its famous beach town of Rodiles is only 27 kilometres away. Check out this jam-packed guide of Gijon in English.
If you're looking to catch some waves during your visit up north, check out this guide on the best surfing spots in Asturias.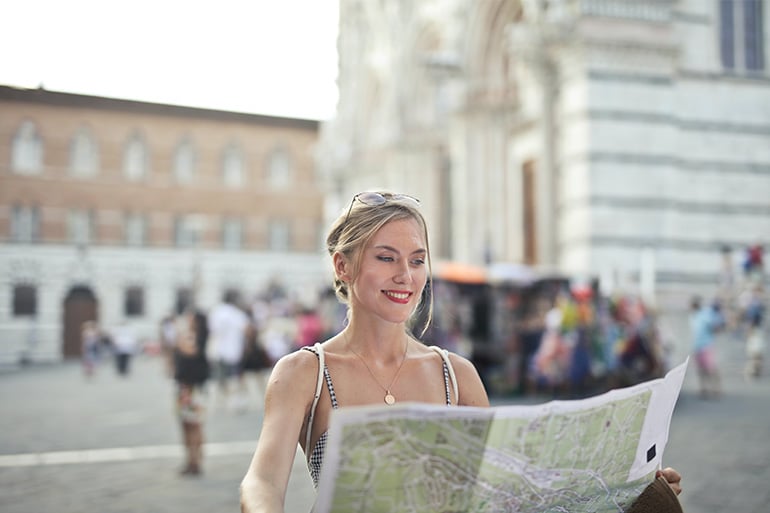 South
If you're on the hunt for some sun, spectacular beaches and rural farmhouses set in the middle of nowhere, Almería is the place to go. It is the getaway to Europe's largest dry area and Spain's biggest desert.
The province of Almería borders Granada, Murcia and the Mediterranean Sea. Its Natural Park (Cabo de Gata- Nijar) was famous in the '60s for being the best location in the world for westerns such as The Good, the Bad and the Ugly, Indiana Jones and the Last Crusade. Other films shot on location in Almería include Lawrence of Arabia and Patton.
If you're a film buff with a particular interest in the western genre, you should definitely check out the Almería Western Film Festival, now in its 11th edition, which unfortunately has just come to end. Don't worry thought, we're sure it will be back for its 12th edition next year with a selection of some of the best western movies shot in the region.
While you're in Almería, make sure to visit the Cortijo del Fraile, which inspired Federico García Lorca's seminal tragedy, and sit back and relax enjoying the fact that it was the very spot where John Lennon wrote the first chords of Strawberry Fields Forever.
Home of Spain's greenhouse farming, make sure you try the deliciously fresh veggies and traditional dishes, such as the gambón rojo (delicious red shrimp) that are simply out of this world.
East
Barcelona, Lleida, Tarragona and Girona are the four provinces that make up Catalonia. This autonomous region in northeaster Spain prides itself on having the most international city in the Country, Barcelona, and sharing exciting borders: France and Andorra to the north, the Mediterranean Sea to the east, Valencia to the south and Aragón to the west.
Famous for its Romanesque churches, the legendary Costa Brava, some of the world's best cuisine, the Pyrenees and charming rural towns such as Figueres, home to the Dali Museum, makes Catalonia one of the top choices for weekend trips in Spain.
If you've already visited the popular tourist trap Barcelona, we suggest making your way to Cadaqués; a small village nestled on a bay, where you'll get a taste of the quintessential Mediterranean. This is where Salvador Dalí lived and where notable artist such as Pablo Picasso, Joan Miró and Marcel Duchamp spent time. Even winner of the 1982 Nobel Prize in Literature, Gabriel García Marquez, mentions Cadaqués in his story "Tramontana".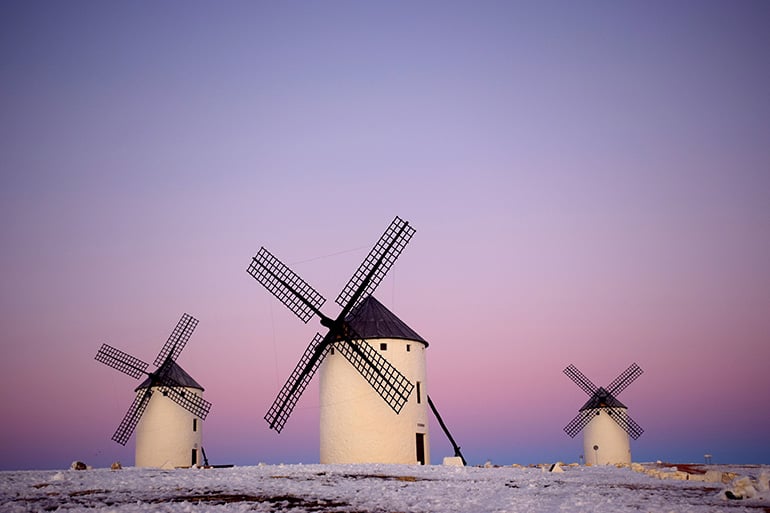 West
In Roman times, Extremadura was a major trade route for the commerce of tin and copper. Today, you can still admire the Roman vestiges in Mérida, one of three UNESCO World Heritage Site in the province.
The city of Mérida prides itself on having an incredible archaeological site, which is used as a theatre venue each summer between the end of June and the end of August. Some of the most celebrated Spanish actors have performed there over the years, including Carmen Machi, Ana Belén y Paco León. Cáceres, Plasencia and Trujillo are other very important cultural landmarks, full of cobbled medieval towns and extravagant palaces.
If you want to explore the countryside, however, make sure to visit the Vera an agricultural area watered by streams and where Spain's finest paprika is cultivated. Monfragüe National Park, declared a Biosphere Reserve, is the place to go for the best bird-watching experiences you've ever had.
We also recommend a visit to the Valley of Jerte, famous for its cherry blossom in spring, you can find here the best variety of Spanish's cherries: Picota; and don't forget to sample the highly prized cured hams found throughout the province.
Where will you go on your next weekend getaway in Spain? The choices are indeed endless, but the beauty of Spain stretches far and wide to even the most remote towns, so no matter where you end up, we're sure you'll have a wonderful time. For more interesting articles on exploring the country, check out this section of our blog.
Happy travels!