Barcelona is such an amazing city to live in and not only for adults. Do you live in Barcelona or are you planning on visiting Barcelona with kids? Here are the 6 best things to do in Barcelona with kids.
1. Museu de les Il·lusions (Museo de las ilusiones)
This museum of 600 m2 shows all kind of optical illusions and visual effects where you and your kids will be the protagonists. You can take all kind of funny pictures of yourself, so do not forget your camera. See yourself fighting Darth Vader or in a Zombie Invasion.

Price: 10 euro per person
Address: Carrer del Pintor Fortuny 17
08001 Barcelona

2. Cosmo Caixa Science Museum
Personally, I have visited this museum several times with our children because there are always few expositions and themes. This museum is everything but boring, not the typical museum. Your kids are allowed to touch everything in Cosmo Caixa Barcelona. Their curiosity will be stimulated, and they will be learning about science without noticing it.

Current expositions:
- Print 3D
- Sala Universo (all year round)

Price: 6 euro for adults. Children under the age of 16 can enter for free.
Address: Calle Isaac Newton 26
08022 Barcelona


3. El Tibidabo
This vintage looking amusement park on the outsides of Barcelona is so much fun. It should definitely be on your list of things to do in Barcelona with kids.
Though it looks vintage like, all the attractions are completely safe. The incredible views of Barcelona are for free!

Price: 35 euro for adults, 14 euro for children between 90-120 cm.
Address: Tibidabo Square 3-4
08035 Barcelona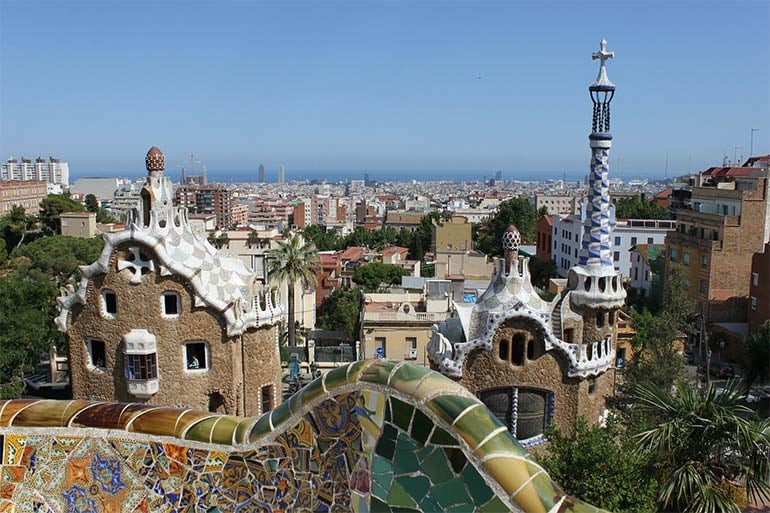 4. Parque de la Ciutadella
Spending some time with your kids in this green oasis is a walk in the park. It has so much to do. It has row boats, play areas, fountains, and a huge replica of a Mammoth. There are also many places to have a picnic in the shadow. There is a zoo, the building of the Catalan Parliament, the Museum of Modern Art, and the Geological Museum.

Price: entrance to the park is free.
Hire of the boats is 6 euro for 2 persons, 9 euro for 3 persons or 10 euro for 4/5 persons.
Address: Parc de la Ciutadella
08003 Barcelona.
Metro: Arc de Triomf (L1, C1).


5. El Laberinto the Horta
This incredibly special park is located near the Sierra de Collserola in Barcelona.
What once was a private garden is now open to the public.
There is a Neoclassical Garden and a Romantic Garden. The theme of the Neoclassical Garden is "LOVE", and it is divided in three different spaces, among which the Labyrinth made of yew hedges. The theme of the Romantic Garden is "DEATH". There even is a fake cemetery. Enjoy loosing yourself with your children in the magical place full of different types of plants and flowers.

Price: 2,23 euro and for free on Sundays
Address: Passeig del Castanyers 1
08035 Barcelona
Metro L3 stop: Mundet
Bus line: 27 and 76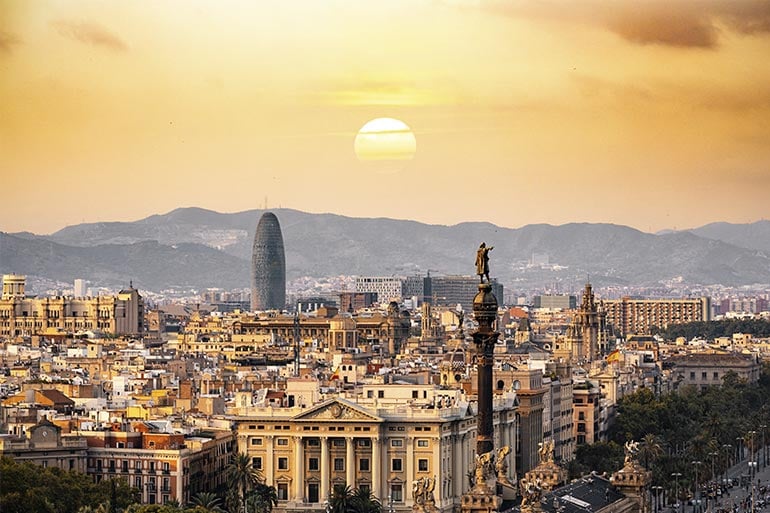 6. Reino de Juguetes
This is an enormous giftshop with themes for children, like: Harry Potter, Pokémon, Dragon Ball and many more. Come dressed up as one of your favorite cartoon characters and enjoy some magical moments. There are special theme nights for die-hard Harry Potter fans as well.

Price: Free entrance, except for the Harry Potter nights which have an entrance fee of 6,73 euro.
Address: Galerías Maldá Portaferrissa 22
08002 Barcelona
Metro line: L1-L3