When you're ready to discover your new surroundings in Spain, you'll want to drive around your neighbourhood and city or even embark on a Spanish road trip. Maybe you'll head to the north of the Iberian Peninsula, where green mountains sink into a greyish-blue sea. Or maybe, you'll go south, where you'll find an endless horizon and orange-tinted earth speckled with white houses. Perhaps you're one of those travellers that strives to find the most remote, unexplored corners of the country or, on oppositely, you want to travel the busiest roads to meet new people while discovering new places.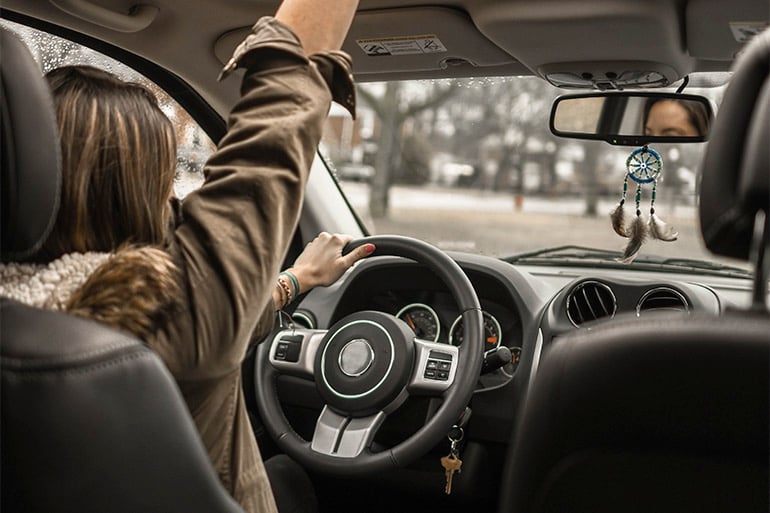 No matter what your plans are, you've surely been getting your car ready to drive in Spain, so that you know it won't bring you any trouble for daily use. In addition to preparing your vehicle, you will need to insure your car in case anything happens. There is a minimum compulsory insurance that you must have in order to circulate around Spain. So, what are the most common insurances you can take out? Below, we offer our car insurance in Spain comparison so you can find out about all the options Caser Expat Insurance has to offer.
Comparison of car insurance in Spain
Basic third-party insurance
This is the basic insurance required to be able to drive in Spain, which covers what we call Compulsory Civil Liability. Not having third-party insurance can result in a fine of up to 3,000 euros. Third party insurance means that, in the event of an accident, your insurance will cover the other person involved, although neither you nor your car will be covered. To this compulsory cover, Caser Expat Insurance adds Voluntary Civil Liability, which covers up to 50.000.000€ of compensation in the event that the Compulsory CL is not sufficient. In short, this part of the policy is intended to cover all those damages that the insured may cause to third parties.

Regarding Personal Damage, the Basic Third-Party Insurance is also in charge of protecting the members travelling in your vehicle, including yourself, because we know that the most important thing is not the material goods, but the people and their well-being. That's why, in the event of an accident, it has up to €6,000 to cover the necessary medical assistance; not forgetting the option of financial compensation in the event of death or permanent disability.

In addition, it offers one of the latest innovations in security, which is "Caser Autohelp". This means that, in the event of an accident, Caser detects it and automatically calls the emergency services from your location. In this way, you and all those involved who need it will be attended to as quickly as possible, which could even save more than one life.

Another fundamental aspect to take into account when choosing a car insurance policy is Legal Defence. Caser Expat Insurance offers you a legal team that will claim on your behalf in the event that a third party infringes damage to you or your vehicle and will also help you to manage your fines and claim them if necessary.

In the event that you are travelling with your vehicle, you can also rest assured that from the first kilometre and 24 hours a day, you will have quality Travel Assistance, which will take care of everything in case you need to tow your vehicle, mechanical assistance, etc.

All these are the Basic Coverage of this type of insurance, but you can also add different special coverage, among which are the replacement vehicle or collision with animals, and others.

If you would like more specific information about the different types of cover offered by Caser Expat Insurance Basic Third-Party Insurance, do not hesitate to consult the corresponding section on our website.

Extended third-party insurance
This type of insurance can be useful for the forward-thinking vehicle owner. Although this insurance covers the basics, like any third-party insurance, it also covers any other aspect that may concern you and that you specifically wish to insure. In addition to all the covers we have specified above, the following are added:

In the event of a Fire, Caser Expat Insurance takes responsibility for the damage that the fire or explosion may cause to the vehicle, regardless of whether it is parked, circulating or being towed by another vehicle.

This extended third-party insurance also includes the possibility of windscreen breakage, covering 100% of the value of the glass, in addition to the repair or replacement bills.

In addition, you won't have to worry any more in the event of theft, as Caser Expat Insurance covers both the theft of the vehicle and attempted theft. This means that if your vehicle is damaged in an attempted theft, the repair costs will also be covered.

And, as in the previous section, the Extended Third-Party Insurance offers the possibility of extending the policy with a series of optional covers, including a replacement vehicle or the revocation of your driving licence.

All these details are available in more detail at this link.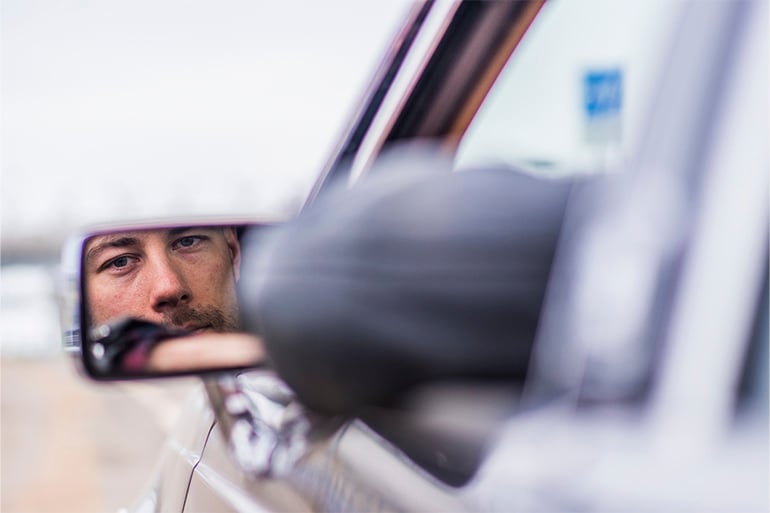 Comprehensive insurance
The last part of our car insurance in Spain comparison is the comprehensive car insurance. This type of insurance covers everything you might need in the event of an accident: damage caused to the other person, to yourself and to the car. It usually covers mechanical problems and other inconveniences or incidents that may arise. In other words, it has everything offered by the two types of insurance that we have mentioned previously in this article; but it also offers some more coverage and we are going to tell you about it below.

With this type of cover, any damage to your vehicle will be covered. From land expiry, to vandalism, fire brigade or even the costs of the ITV when necessary after an accident.

In addition, if you are unlucky enough to have your car stalled in the middle of the motorway, you can make use of the Stop&Go service, which consists of a mechanic travelling to the place where you are stopped to repair the breakdown on the spot so that you can continue on your way. If this type of repair is not possible, Caser Expat Insurance will cover the cost of the repair at the garage of your choice.

And, as in the two previous types of insurance, it has a series of optional covers that can be added according to your needs. With comprehensive car insurance, the driver can forget about worrying and get peace of mind. You can find all the information you need at this link: Full coverage auto insurance.

In short, there are several options for insuring your vehicle adapted to each type of circumstances and needs. Therefore, the best thing to do is to take a look at our price calculator, with which you can calculate the approximate cost of the insurance you choose that best suits you. Click here and calculate your personalised quote.
If you are searching for car insurance in Spain, Caser Expat Insurance has the right policy for you!