If you're thinking about driving your car in Spain, there are a few things you'll want to consider, as the Spanish road system may differ from that of your home country. Remember that in Spain they drive on the right-hand side of the road (unlike in Britain), which can be challenging to get used to at first. You can find more about Spanish driving rules here. But apart from that, driving is a great way to travel the country and find the best beaches it has to offer, or search for remote locations for that beautiful countryside walk.
Since you'll be driving on Spain's various motorways and regional roads, there are a few things you should find out first. What is the state of Spain's roads? Are they in good condition? What about tolls? Read this post to learn more about Spain's national road network before you embark on your travels around this stunning country.
What are Spanish roads like?
In the past, travelling around Spain was a long process. Although most of the main roads going in and out of Madrid were well surfaced, they were dangerous and usually full of slow-moving lorries. These lorries used to have a dangerous feature; two left-side indicators at the back – one to indicate that they were pulling out or turning left, and another with an arrow to indicate to vehicles behind that it was "safe" to overtake.
This is now history, and today it could be argued that Spain has the best transport infrastructure in all of Europe. Since joining the EU, Spain has benefited from major development funds that helped drastically improve its roads.
Today, Spain has a fantastic road system, with well-built and surfaced roads that give travelers access to the deepest corners of the country. Often there is little to no traffic on the roads (apart from in densely populated areas, around Madrid and the coast). This is partly because, unlike in more densely populated countries, when upgrading roads in Spain they tend to build a new road near the old one (instead of improving the existing road). So on many routes there can be three parallel roads – the historic route, the post-Franco new road, and the more recent "autovia" highway.
On cross-country routes (those that aren't part of the national highway network designated as "N" roads) traffic is often very light. Most minor roads are well-built and modern, and signposting in Spain is excellent.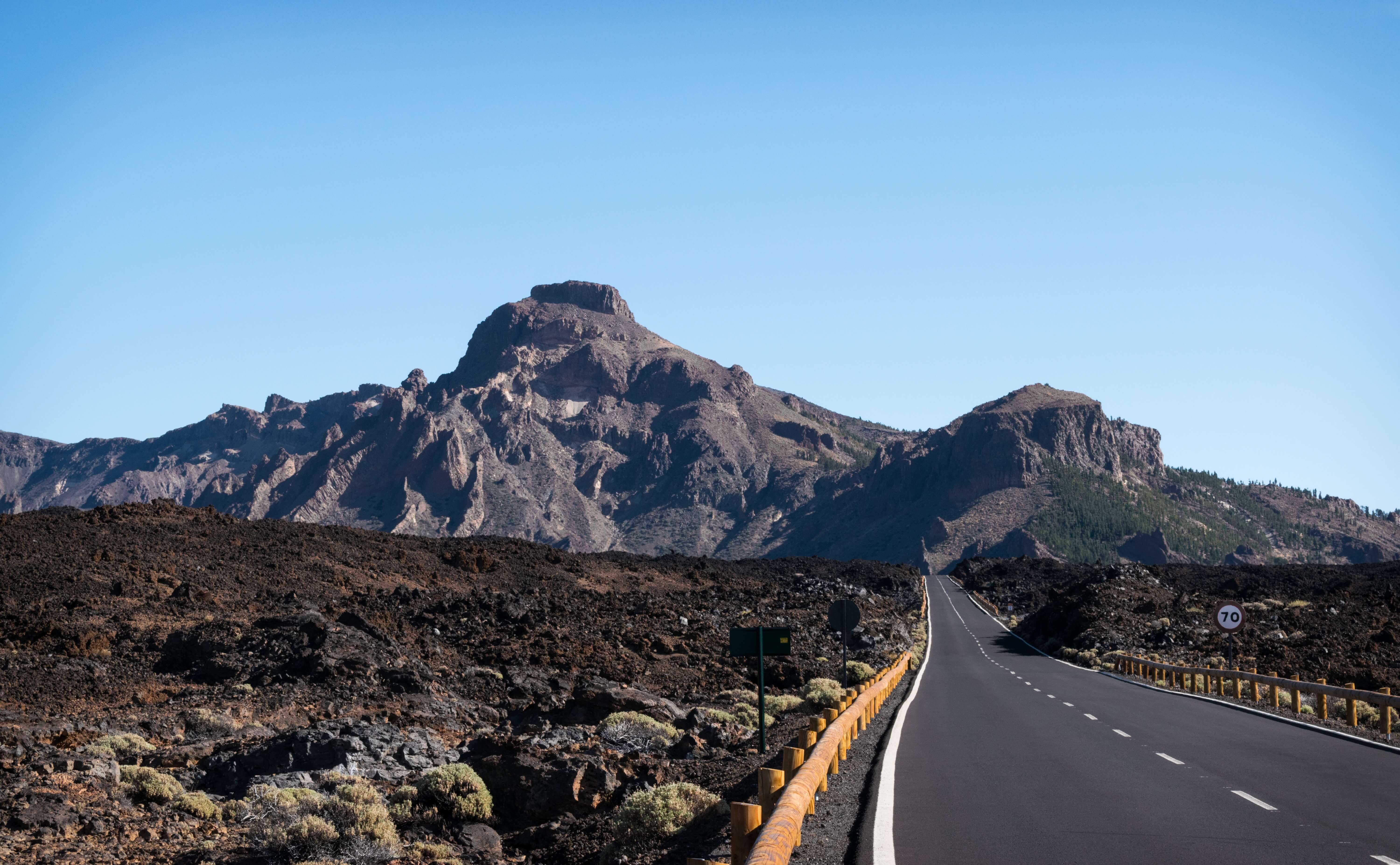 Spanish Road Rules for Speed Limits
The general speed limits for each type of road in Spain are:
120km/h on Autopista (motorways).
100km/h on Autovia (dual carriageways).
90km/h on single carriageway roads.
50km/h in towns.
But keep an eye out for specific speed limits – these will be signposted, but regardless of the official speed limit, the rule is that drivers must adapt their speed to adverse road and weather conditions.
And what about motorways in Spain?
Spanish motorways can be divided into two categories: the busy ones, which are often toll roads, which mostly radiate from Madrid and along the Mediterranean coast, and then the other,s which mostly carry only light traffic (nearly all of these are free).
Spain's toll motorways, officially known as Autopistas, are denoted by the letters AP (e.g. AP8). Spain's free motorways, usually referred to as Autovias, are denoted by the letter A (e.g. A66).
However, around Madrid the system varies slightly, and is more complicated. Madrid is a maze of motorways, and has two additional types of motorway – M motorways (which stands for Madrid) and R motorways (for Radial). The main orbital routes surrounding Madrid are the M30, M40, M45 and M50.
What are the Spanish road rules for tolls?
The majority of roads in Spain's national network are free to use, including motorways. However, there are a series of highways that require a toll payment, and these are mostly motorways. The amount to pay varies depending on the specific road, but in general there are free alternative roads you can use to avoid the tolls.
Tolls can be paid in cash, by credit card, or using electronic toll services (you have to install this on a device in your car before traveling).
What papers do I need before driving?
There are a few things that you must know before you can start enjoying your trip. Double-check the documents you must carry in your car, and of course, invest in a good car insurance so that you feel safe during holiday road trips.
Now you that you know more about driving in Spain, we encourage you to pick up your bags and hit the road like Thelma and Louise! Driving is one of the best ways to discover and get the feel for new places. For more information on where toll roads are located and how to avoid them, check out our free guide:
If you are searching for car insurance in Spain, Caser Expat Insurance has the right policy for you!